PDFtk Pro
Use PDFtk Pro to quickly split, merge, rotate, watermark, stamp and secure PDF pages and documents. PDFtk Pro is a graphical application that makes working with PDFs as easy as possible.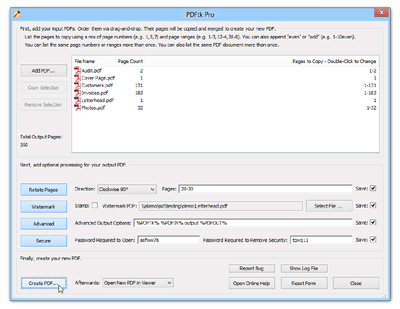 Only $3.99!
Now available for Windows XP, Vista, Windows 7 and Windows 8. Purchase PDFtk Pro from our e-commerce site now:
To see PDFtk Pro in Action, visit our Guide to PDFtk Pro.
Power Users: PDFtk Pro comes with our command-line tool, PDFtk Server. So you get both the GUI and the command-line interface to PDFtk!
---